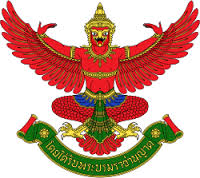 APPLICATION FOR VISA – GUIDANCE NOTES
1. ANY PERSON APPLYING FOR A VISA SHOULD HAVE A CURRENT PASSPORT VALID FOR AT LEAST SIX MONTHS FROM DATE OF EXIT FROM THAILAND. VISAS CANNOT BE POST-DATED OR ISSUED ON A POST-DATED PASSPORT.
2.  No visa is normally required for tourists travelling to Thailand holding UK passports who  arrive and depart by air, HOLDING CONFIRMED AIR TICKETS out of THAILAND within 30 days of arrival. Holders of non UK passports must check with the Consulate if a visa is required.
3.  Applications to the Consulate for visas must be made in person by or on behalf of the applicant.  One application form should be completed by each person travelling and submitted to the Consulate, together with passport, two passport size photographs, the appropriate visa fee and (in the case of a non-immigrant visa or a multiple entry tourist visa) the other document(s) specified below. To download a Visa Application Form, click this link.
4.  Applications in person should be submitted at the Royal Thai Consulate, 4 Woodside Place, Glasgow, G3 7QF. Office hours are 9.00am to 2.00pm Monday to Friday. Outwith these hours, or if Mrs. Wishart, the Visa Officer, is not available, your application can be submitted in an envelope addressed to The Royal Thai Consulate and handed to the receptionist at 4 Woodside Place between the hours of 9.00am and 5.00pm. In an emergency, an application may be made outside our office hours BY PRIOR APPOINTMENT with Mrs. Wishart (tel. 0141 353 5090 / email thaiconsulglasgow@btconnect.com). You are recommended to download and complete an Application Form before arrival at the Consulate. Where possible, visas will be processed and passports available for collection after 2.00pm on the same day.
5. Visa fees are payable in CASH or by POSTAL ORDER made payable to "Royal Thai Consulate".  CHEQUES ARE NOT ACCEPTABLE
6. There are no health requirements for entry to Thailand except in the case of persons coming from a yellow fever area.
7. If you have any queries or problems regarding a visa, please contact Mrs Wishart (tel. 0141 353 5090/ email thaiconsulglasgow@btconnect.com).